Rieju Century 125 Mods: Enhancing Performance with Chip Box and Sport Exhaus
Rieju motorcycles have garnered a well-deserved reputation for their outstanding quality and exceptional performance, and the Century 125 model is certainly no different. If you're seeking to elevate your riding experience to new heights, we proudly present the ideal modifications that will exceed your expectations.
Rieju Century 125 Mods – Chip Box: Unleash the Power
Introducing our cutting-edge chip box add-on, meticulously designed to enhance the performance of your Rieju Century 125 E5 model. This state-of-the-art chip tuning device revolutionizes your bike's capabilities by seamlessly connecting to the Intake Air Temperature (IAT) sensor, unveiling the untapped potential within your machine.
Prepare to be astounded as our chip box delivers a substantial boost in power and torque across the entire RPM range. By utilizing advanced algorithms and precise adjustments, it seamlessly integrates with your bike's engine management system, resulting in unparalleled throttle response, and an overall enhancement in performance that will leave you exhilarated.
Unlock the true power of your Rieju Century 125 and experience a ride like never before with our chip box. It's time to take your biking journey to new heights.
Note: If you wish to modify the remaining sections of the article, please let me know which parts you would like to be rewritten, and I'll be happy to assist you further.
Click here to learn more about our chip tuning solution for the Rieju Century 125 E5 and unleash the power that lies within your bike.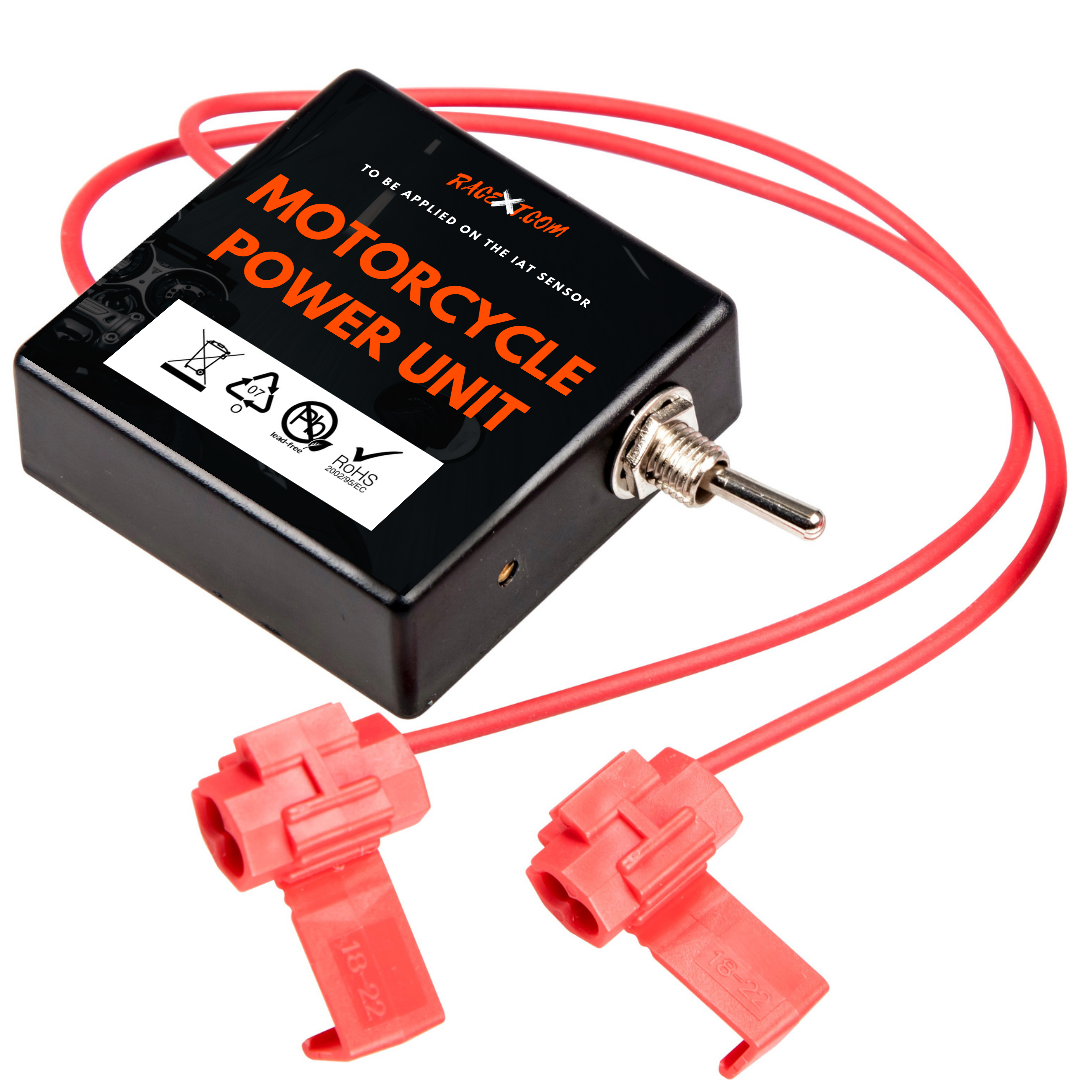 Rieju Century 125 Mods – Sport Exhaust: Unleash the Roar
If you crave a deeper, more exhilarating exhaust note while also shedding some weight from your Century 125, our aftermarket sport exhaust is the perfect choice. Crafted from high-quality materials, this exhaust system is completely free-flowing and features a removable dB killer for added versatility.
Not only does our sport exhaust enhance the acoustic experience with its aggressive tone, but it also improves exhaust gas flow, resulting in increased horsepower and improved overall performance. The reduced weight compared to the stock exhaust further enhances your bike's agility and handling.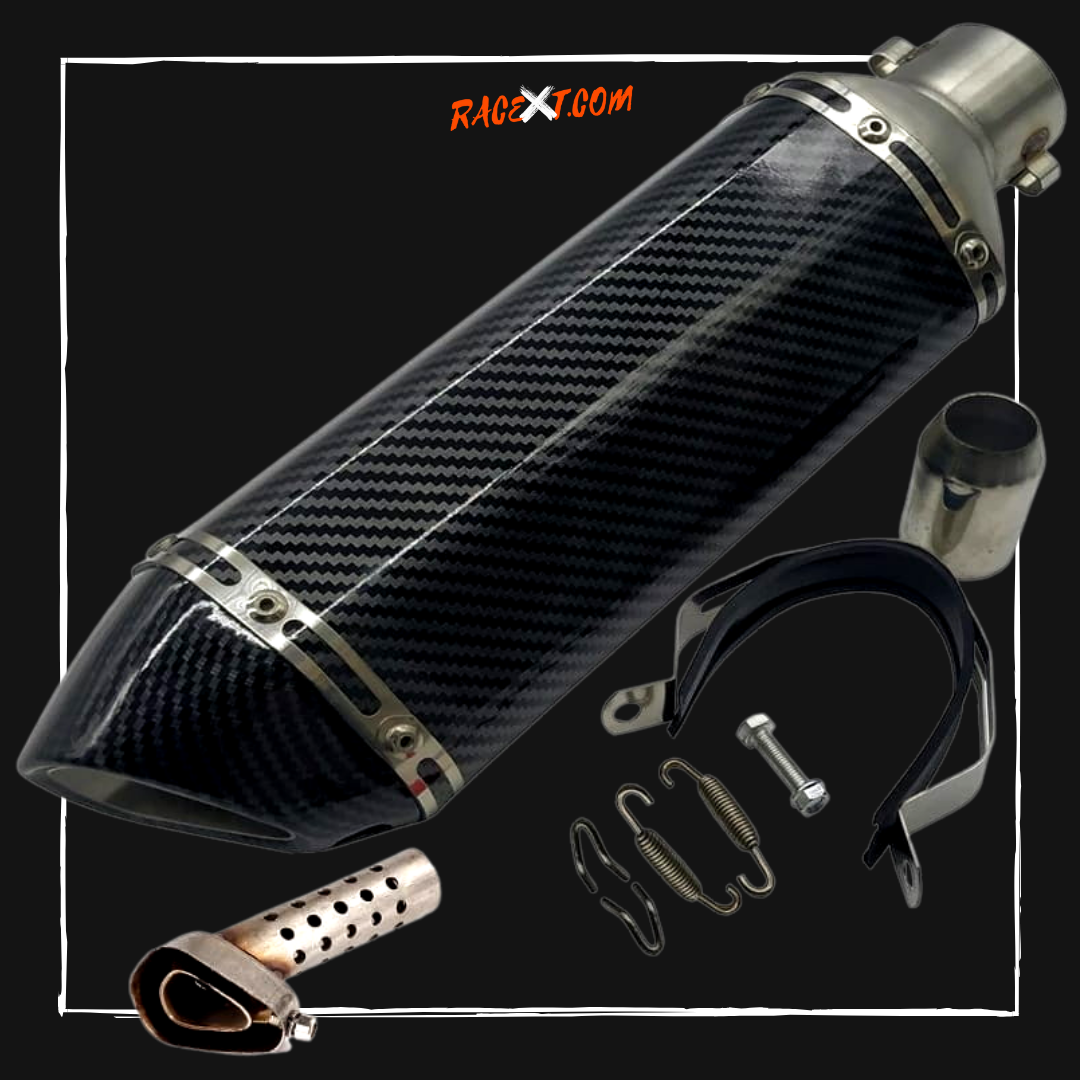 Click here to explore our range of aftermarket sport exhausts for the Rieju Century 125 E5 and give your bike the voice it deserves.
Rieju Century 125 Mods – Unlock Your Bike's Potential Today
Don't miss out on the opportunity to enhance your Rieju Century 125's performance. Our chip box and sport exhaust are carefully designed and tested to provide you with the best possible riding experience. Whether you're a casual rider or an adrenaline junkie, these mods will undoubtedly take your bike to new heights.
Visit racext.com to explore our full range of Rieju Century 125 mods and other high-quality motorcycle accessories. Take the first step in unlocking your bike's true potential today!
Rieju Century 125 Mods – Experience the Difference:
When you rev your engine, the enhanced exhaust note will send shivers down your spine. You'll feel a newfound vigor in your bike's performance, with improved throttle response and increased top-end power. Besides the extra oomph, the exhaust system's weight reduction contributes to better handling and agility, making every ride a joyous adventure.
Rieju Century 125 Mods – Conclusion: Elevate Your Riding Experience with RaceXT Mods!
Investing in our Chip Box Add-On and High-Performance Exhaust will undoubtedly elevate your Rieju Century 125 E5 to new heights. Enjoy the rush of power and the symphony of engine notes as you unleash the true potential of your motorcycle. Whether you are a seasoned rider or a newcomer to the world of biking, these mods will transform your riding experience into something extraordinary.
Rieju Century 125 Mods – Get Started Today:
Visit our website RaceXT to order your Chip Box Add-On and Aftermarket Sport Exhaust now! Experience the thrill of enhanced power, improved performance, and the joy of conquering the roads with RaceXT mods. Don't wait; take your Rieju Century 125 E5 to the next level today!